What is Guaranteed Replacement Cost Insurance (GRC)?
My insurance agency has received a lot of calls after the devastating California fires about Building Replacement Coverage! Home owners and HOA Board members want solid confirmation that they have enough money in their Building Replacement Coverage insurance to rebuild post major fire. Individual condo and PUD owners want to make sure that they have enough to replace all of their personal property and their expensive kitchen and bathroom upgrades. My advice when it comes to replacement cost coverage is the same as it is for having friendly neighbors – More is Better!
This article will explain how insurance carriers insure common buildings so you can exercise your fiduciary duty by selecting the right type and amount of coverage to protect your HOA if a major fire occurs. There are three regular methods that insurance carriers use to insure HOA common buildings. Let's review them.
Guaranteed Replacement Cost
Guaranteed Replacement Cost means that the carrier will pay to rebuild all common buildings, including the clubhouse, post total loss. It's a guarantee which means if the cost of labor and materials unexpectedly soars as it is now in California due to the high demand to rebuild so many homes, the carrier guarantees to rebuild. As long as you, the board, agree to use the building replacement cost figures that the Agent and the insurance carrier recommended when they quoted and issued your policy, and any increases at renewal, the company will pick up the entire bill to reconstruct, minus that darn little thing called your deductible. Is it wise to insure this way? Absolutely!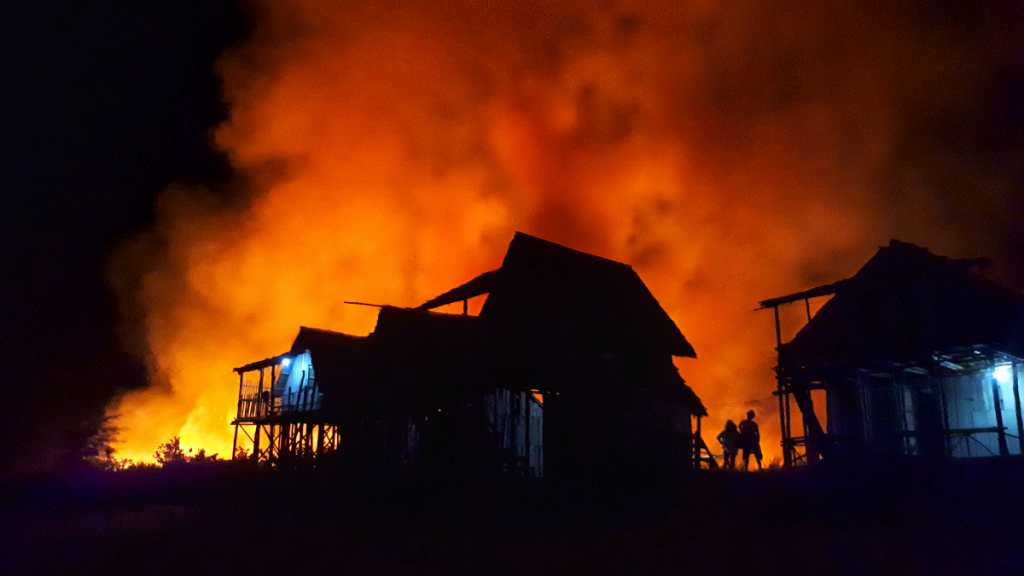 Extended Replacement Cost
ERC, or Extended Replacement Cost means that the carrier will pay to rebuild the common buildings, including the clubhouse, plus…….. an extra "dollar amount" which is often 25% above the stated dollar amount on the policy's declaration page. Similar to the GRC, as long as the board agrees to use the replacement cost figures that the Agent and carrier recommended at quote & issue, and any increases at renewal, then the carrier will foot the bill for an extra 25% above the stated limit on the policy's declaration page. It's not a guarantee, only a guarantee to give the General Contractor an extra 25% or more to rebuild if needed.
Blanket Coverage
BC, or blanket coverage means that the carrier will pay to rebuild any one building or on site structure damaged with a blanket or replacement cost number stated on the policy's declaration page. The benefit to this blanket form of coverage is that no one building risks being underinsured because the total number can be used for any single building damaged. Don't be fooled and think the word blanket means the carrier will cover your total loss like your favorite blanket keeps you warm and cozy in the winter. They won't because there is no "No Guarantee and No Extended Replacement Cost coverage", so if the blanket number is not enough to rebuild, it's off to the reserve fund, which is why it's wiser, in my opinion, to insure using one of the first two methods. Look for these three types of coverage or terms, right on your property policy's declaration page and you'll know which one you have now.

The important question for you to answer is which method of property insurance is the best to protect you against major fire or a total loss?
Which is the smart way to insure?
It costs a bit more to buy Guaranteed Replacement Cost coverage, usually only about 5% to 8% with Farmers Insurance, but it's smart to get it and an HOA board is achieving their fiduciary responsibility by purchasing it. Farmer's lost an entire 46 unit HOA in Sonoma in the Nor Cal fires of October 2017. The board had purchased Guaranteed Replacement Coverage so thankfully the insurance dollars are there to rebuild. This board had also selected, "Walls In Coverage with Upgrades", with Farmers, so the quality interior kitchens and bathrooms and all upgrades are covered under the guarantee. Smart HOA board! If the budget is tight, the ERC or BC methods can protect your properties, as long as the original replacement cost number is enough to rebuild in the current year. Remember also that insurance carrier premiums vary, so you may get the GRC and the peace of mind that comes with it for less too, and like my wise wife often reminds me, "It's always smart to shop and shop she does!".
Get More Building Code Coverage
One other lesson learned after the California Fires by board members who lost their homes is that it is smart financial protection to have plenty of Building Code Coverage in your insurance policy. The older the HOA the more building code coverage needed. One General Contractor I know who has over 20 years of building experience advised me that if your buildings are over 25 years of age, get about 20% of the replacement cost figure for additional monies to bring buildings up to current codes post major fire loss. So if your replacement cost number is $3,000,000, then get $600,000. ($3,000,000 X 20% = $600,000). When I review and bid on HOA's I often discover this important coverage is far too low for an HOA that is over 25 years of age.
Summary
I love the saying that my hard working Dad who was a contractor repeated to me often growing up about buying sturdy hand tools: "Son, don't be a penny wise and a pound foolish, buy yourself good tools that will last." Today what I often repeat to boards is that, "When it comes to insurance protection – More is Better."
Kevin and his wife have lived in their HOA for 25 years. Kevin currently serves on his HOA board. If you have any questions give him a call or email him.
Call to Action: Get a Reality Building Cost Checkup
What is the real challenge for all of us is to know how much replacement cost is needed to rebuild our beloved HOA's, as labor and materials costs move in one direction each year right – UP! The smart solution and my recommendation to make sure that you have enough money in your insurance policy to rebuild after a total loss is to get a General Contractor to write up an estimate every two years, or simply put: get a reality building cost checkup. General Contractors who routinely build homes are the only Experts who can accurately tell you how much to rebuild this year and in any year.
Another smart way to get up to date information about your HOA property insurance is to get an HOA Agent's and carrier's opinion every two years. Often a second set of eyes will discover gaps in coverage and the new Agent can discover where you're missing something – D&O, Fidelity, or Property/Liability. I recently found out one HOA was under insured by $1,600,000! Ouch! Protect your Reserve Funds and avoid assessments post major fire by getting a contractor and an agent to give you a second professional opinion every two years. [Also see another HOA insurance tip video here.]